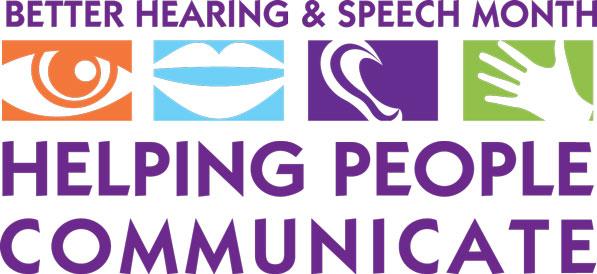 Did you know May is Better Speech and Hearing Month? Each May, the American Speech-Language-Hearing Association (ASHA) celebrates this campaign to raise public awareness of how speech-language pathology services can help improve communication skills and overall quality of life. In support of ASHA's campaign, today we're focusing our blog on corporate speech-language pathology: what it is and how it can help advance your career.
Corporate speech-language pathologists specialize in helping professionals improve their communication skills in a professional setting to build clarity and confidence. At Corporate Speech Solutions, our team of trained and certified corporate speech-language pathologists use their unique skill set to create a personalized program based on each client's specific goals and challenges, to help improve their professional communication skills and build their career.
How can a corporate speech-language pathologist help you take your communication skills to the next level and gain a professional edge?
Speech Improvement: Are you often asked to repeat what you said? Do people tell you that you speak too quickly or too quietly? Poor speech habits not only make it difficult for others to understand your message, they project an image of unprofessionalism. Speech training can help pinpoint the qualities of your speech that are standing in your way.
Developing a Dynamic Voice: Whether you're addressing an audience of a thousand or in one-on-one conversation, a strong, dynamic speaking voice is key to professional success. A corporate speech-language pathologist can help you learn to develop your breath support to improve vocal quality and strength. They can also work on modifying vocal quality issues, such as an overly nasal or high-pitched voice.
Public Speaking: Do you break out in a cold sweat when you have to speak in front of a group? Corporate speech-language pathologists can help you develop the presentation skills and the confidence to engage your audience and become a dynamic public speaker.
Accent Reduction: Many speakers find that a particularly strong foreign or regional accent interferes with their ability to communicate effectively in the workplace. Corporate speech pathologists often specialize in accent reduction and modification. They can help identify the particular sounds that are causing the most trouble, and help an individual to modify their accent so they can communicate with clarity and confidence.
Want to learn more? Give us a call and see how Corporate Speech Solutions can take your team and your company to the next level! Call us at 212-308-7725 or send us an e-mail at jayne@corporatespeechsolutions.com to learn more. I'd be more than happy to answer any questions you might have!
If your communication skills are holding you back from professional success and you want to make your communication skills your most powerful professional tool, make sure to pick up a free copy of my e-book "Communicate with Clarity and Confidence!" by subscribing to our newsletter community on our website. In this free resource, I break down the myriad factors that contribute to confident communication and guide you through how to use each aspect to your advantage.
© 2019, Corporate Speech Solutions of New York City and Long Island – All Rights Reserved