Are you ready to unlock your potential?
Join Speak to Lead

A virtual group training designed to help you confidently express your ideas, captivate audiences, and effortlessly connect with others on a consistent basis.

Are you looking to rapidly improve your speaking clarity, build your confidence, and impact your career? Our Speak to Lead Forum is for you!
Are you ready to advance your communication to-



Get that promotion

Secure a leadership position

Transform your career
What exactly is Speak to Lead?
Speak to Lead (STL) is a virtual group training that meets twice each month for one hour. The group is led by one of our communication experts. It is live, interactive (yes- opportunity to participate), collaborative and AMAZING!

This is a monthly membership! Stay as long as you want or try us out for just one or two months. You can cancel at any time!

The longer you stay and participate, the more you will learn. If you scroll down you will see the topics (subject to change) for the year and the dates for the year.
A 5 Star Review

"The session was wonderful. In a time that we should be isolated, this virtual event was a breath of fresh air, well organized and a great use of the time I was with them. Jayne and Laurie shared knowledge on how to improve the group skills. Definitely worthy of 5 stars. Thank you!"
–Catarina Olim - Portugal
"The group was great. I didn't want the session to end."
"Thanks to the coaching of Corporate Speech Solutions, my English communication skills have improved a lot!. At the beginning, I was not quite sure if my English could be improved by a series of techniques learned, but it surely worked for me. "Practice makes perfect". Thank you all for your teaching, CSS."
Speak to Lead is an interactive virtual group where you will learn and practice with an expert certified speaking coach.

You'll learn to:
• Demonstrate confidence and captivate your audience while professionally speaking.
• Impress leadership as you communicate with power and purpose.
• Gain the respect of your co-workers as you connect and engage with them.
Our suggested monthly topics include but are not limited to:
January

- Goal-setting exercises and impromptu questions to facilitate thinking on your feet

February

- Techniques to speak up and be heard plus impromptu questions to continue to practice thinking on your feet

March

- How to Deliver Your Message More Strategically

April

- Learn to be concise and eliminate filler words

May

- How to deliver polished, professional, and articulate communication June- Work on your elevator pitch

July

- How to Deliver a Persuasive Speech

August

- Learn how to organize your presentation and have the opportunity to deliver a short presentation September -Interview skills (STAR method)

October

- Learn how to be more descriptive in your speech

November

- The Art of Storytelling

December

- Time to prepare for the holiday; Small Talk and Networking skills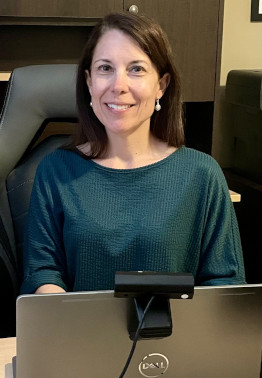 Meet Monica Sutherland; one of the Speak to Lead facilitators
Why Speak to Lead?
Our Speak to Lead program is designed to be highly interactive and engaging. You will actually practice the techniques and receive feedback from a certified speaking trainer so you will stand out as the ideal professional for that promotion you have your heart set on and build your confidence along the way.

You get an opportunity to practice and develop your speaking skills in a supportive group environment.

You'll become more confident, direct, and concise when communicating with management and leadership. You'll be part of a supportive community with other professionals from a variety of fields and backgrounds.

You'll build your clarity, your confidence, and your career!

One private session with one of our expert trainers is almost 10x that price. Each Speak to Lead session is one hour long. They are held on the second Wednesday of every month from 6-7PM EST and on the last Saturday of the month from 11:00 am - 12 noon EST.
"The Speak to Lead was great for me because not only I was able to interact with others that have similar challenges but the training itself was engaging. Laurie was great giving instant feedback and made me feel comfortable. I definitely see the value of these sessions in addition to the weekly personal sessions. Furthermore, Laurie gave me great advice that I was able to implement in one of my presentations. With Laurie's advice and what I've learned from my previous weeks with Margo I was able to deliver a great training/presentation that even got me a recognition award. I have to say that reaching out to Corporate Speech Solutions has been the one of best decisions in my career. I wish I would've known about your services earlier in my carreer but things happen for a reason and at the right time. Thank you and your team for all you do!"
"I Love Love this class. It's my first class so far and I was thrilled. The practical exercises with the techniques to different types of pausing when reading. If you take it for what it is you will definitely read with excellence, clarity and confidence. It allows you to emphasize on certain words that will draw and engage your audience, while on the other hand you will accomplish your goal (conveyed the message). I enjoyed the breathing practices. The breaking up in groups to listen to each other and motivate them, like wise give feed back for improvement. I am in the right place for my public speaking improvement and growth. I felt like am in a new family. Thanks Team! Keep up the phenomenal, destiny transformational work."
"Hi Jayne and her team, Alina, Laurie, and Margo. Last Saturday, May 22nd, was my first session to Speak to Lead. My colleagues at this training gave me useful feedback. I learned a great method to structure my response to apply for everyday-meeting or during an interview. As a French speaker, It is a double training: practice English and "Speak to Lead."Thank you for the training!"
If you love the sessions, great. Your credit card will be charged $65.00 each month. If you don't love the session, simply cancel the membership. It is that easy.


We have two meetings each month and we have now made it easier than ever to visit our unique and value packed virtual group. Click below to register for your next session. All dates are below
Grab our 10 Tips to Communicate with Clarity and Confidence..
If you are looking to speak everyday with impact- this guide is perfect for you Double Click to Edit
Simply enter your email below and receive your FREE copy of, "10 Tips to Communicate with Clarity and Confidence."
Join the thousands in our newsletter community and receive monthly information about our special events, promotions and of course, great communication tips!Double Click to Edit
Dates for 2023 are below:
Month / Date
1/11

1/28
2/8

2/25
3/8
3/25
4/19
4/29
5/10
5/20 (early since May 29 is Memorial Day)
6/14
6/24
Month / Date
7/12

7/29
8/9

8/26
9/13
9/30
10/11
10/28
11/8
11/18 (early since 11/23 is Thanksgiving)
12/6
12/16 (early due to winter break)