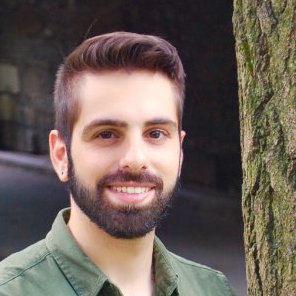 Welcome to First Thursday! On the first Thursday of each month, Corporate Speech Solutions features an expert who has a skill or expertise that will enhance your professional skill set. Today, we're joined by Marcos Sastre III. With a degree in Cognitive Brain Sciences and Communications and a background in scientific research, Marcos has recently transitioned to the world of speech-language pathology, pursuing his masters degree at Columbia university in Communication Sciences and Disorders. He recently partnered with Corporate Speech Solutions to completed a study on the impact of accent reduction training on non-native English speakers. Today, he shares his findings with us in this month's guest blog. Want to learn how accent reduction services can make a difference? Read on!
---
Now more than ever, clients want proof that the services they pay for will work for them, and nothing fills this demand better than hard data, or, "the numbers." Unfortunately, research studies that provide data on the efficacy of accent reduction and accent modification training are generally lacking.
Accent training can be particularly challenging to study because there are so many differences across clients. No two people are exactly alike, and there are a range of factors that can impact how much a client benefits from accent modification training (see Piske et al., 2001 for an overview of some of these factors). However, studies that investigate the success of accent reduction training are valuable to executive communication coaches, speech-language pathologists and their clients. As a student finishing my Masters degree in Communication Sciences and Disorders at Columbia University with a background in scientific research, I was eager and excited to see how more rigorous research methods could be used to assess the outcomes of accent reduction and accent modification therapy.
In order to work towards this goal, over the last few months I partnered with Corporate Speech Solutions to begin a preliminary research study observing the effect of accent modification training. We chose a sample of 14 clients with a range of cultural and linguistic backgrounds who had received accent modification training in the last year. Each client had two recorded speech samples: one from before accent reduction training began, and one after training had been completed. In order to compare performance before and after training without bias, all 28 samples were blindly transcribed; no information was given regarding the client's identity, background, or whether the speech sample was from before or after training had been completed. After all the samples had been fully transcribed, we re-identified each recording, and compared the number of sound errors in the pre- and post-training recordings for each client.
To measure efficacy of the training, we looked at the percent change in sound errors (e.g., a client would have a percent change of 100% if the number of errors post-training was reduced to zero). Across our sample of clients, we found an average percent change of 58%. This means that on average, clients reduced their sound errors by more than half following accent reduction training! The highest percent change observed was 77% in a 24-year-old male originating from Scotland.
Although this was only a preliminary study (and should certainly be followed up by larger, more rigorous scientific studies), the numbers are highly encouraging. The goal of accent training is not to eliminate a person's accent—for many people, their accent is an important part of their personal identity. However, a particularly strong accent can negatively impact a person's ability to communicate in a professional setting. These preliminary findings suggest that personalized accent reduction training can make a substantial difference in the number of sound errors a person makes, helping to increase clarity and confidence in professional communication.
---
Marcos Sastre III is a second-year Masters student in the Bilingual Extension of the Communication Sciences and Disorders program at Teachers College, Columbia University. Prior to his graduate studies, he worked for five years as a lab manager and fMRI technician in a developmental neuroscience laboratory at the University of California, Davis after receiving his Bachelors degree in Cognitive Brain Sciences and Communications at Tufts University in Medford, MA. He eventually transitioned into developing a career in Speech-Language Pathology, as a perfect combination of his interest in human behavior and development with his recreational life-long passion of performing, singing, and public speaking. As a simultaneous bilingual in English and Spanish, he is passionate about working with multicultural populations and applying culturally competent practice in all areas of the field, especially given the diverse clientele who often seek out accent modification training. Given his background in research, he hopes to eventually gain a Ph.D. in speech and voice science.
© 2017, Corporate Speech Solutions of New York City and Long Island – All Rights Reserved
References: Piske T., MacKay, I. R. A., & Flege, J. E. (2001). Factors affecting degree of foreign accent in an L2: A review. Journal of Phonetics, 29, 191-215.